| | |
| --- | --- |
| | Azores Easter Cruise March 26th - April 11th 2015 - A Coruña Page |
A Coruņa for Santiago de Compostela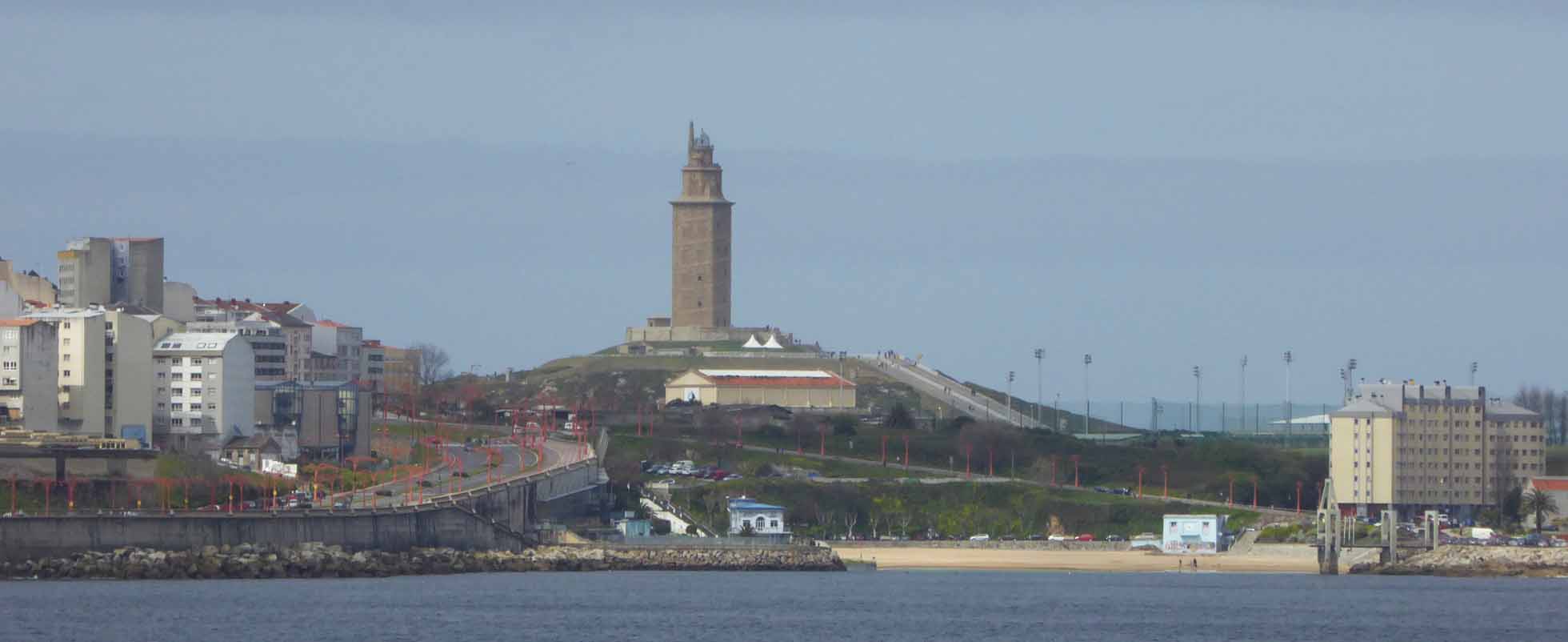 A good view of A Coruña's Roman Lighthouse coming in (more pictures of Coruņa on this link)
We were due in at A Coruña at 14:00, so we had a morning at sea. I gave the talk: "They came to Spain - Spanish Music by Non-Spanish Composers", after parish notices, where I praised David & said I had been asked why I had not introduced myself. I said I was the servant of Music & my audience, so it was not about me. I was the pipe, not the water but at the end, I said I would do a Q & A after the British Music talk. Early lunch, as I was escorting the Jim tour. This left at 14:30 & did not get back until 19:43 but we had 52 passengers, so although it was better conducted than the tour last year & we actually all looked at the Jim Tin (St. James' alleged coffin). The guide was better but people at the back had difficulty hearing her, so I put this on the report form. We should have had two groups.
There are a lot of Santiago de Compostela photographs from 2014 on this link
| | | |
| --- | --- | --- |
| St. Francis' Church from the Main Street | The original University straight ahead | Cathedral still in scaffolding |
| | | |
| --- | --- | --- |
| The Main Square: Town Hall on the left & Posada de Reyes Cattolica ahead | Cathedral Cloisters | Altar |
---
---
Contact: Ken Baldry at 17 Gerrard Road, Islington, London N1 8AY +441(0)20 7359 6294 or e-mail him
URL: http://www.art-science.com/Tourism/Cruises/AZ2015/CR1.html Last revised 16/4/2015 ©2015 Ken Baldry. All rights reserved.