| | |
| --- | --- |
| | Xmas Cruise 2018 - Fuerteventura Page |
Fuerteventura
Friday 28th December 2018

Porta de Rosario from the ship in the early morning
The Driver thought the sea too rough (it looked smooth enough where we were at the time), so we went into the main town of Fuerteventura, Porta de Rosario in rather dull light at first. We went on the round island tour, which largely went from one semi-desert surrounded by volcanos to another.
First stop was sand dunes with a view over to a little island, Los Lobos, with Lanzarote behind it.

Los Lobos across the dunes with Lanzarote behind.

Opposite the dunes, there is a string of Volcanos.
Then, driven round Corralejo, an unattractive holidaytown nearby, as we had started early.
On to La Oliva, where there was an Aloe plantation, which did not seem very big & where a lad demonstrated how to get the natural insect repellent and aloe vera out of the leaves, which seems highly productive, only the skin being composted. The newest volcano is nearby.
| | | |
| --- | --- | --- |
| La Oliva village | Aloe plantation | Demonstration of extraction |
| Gardening is a struggle | The newest volcano is at La Oliva | Sacred mountain Tendaya |
On to Tefia & past the sacred mountain Tendaya, a pointed volcano At Tefia is an abandoned village, restored by the Council as a museum, with old artefacts.

South from Tefia
| | | |
| --- | --- | --- |
| The Museum site | 1st house | Loom in the 1st house |
Excessive lunch at the Albuelo Alberto Restaurant.
| | | |
| --- | --- | --- |
| Albuelo Alberto Restaurant | Bleak! | 2 Kings from before the Spaniards |
Then, on to Betancuria, the original capital before they moved it to the more practical Porta de Rosario. We watched a vast width slide show of the island & went round the church. No working loos, here or at the next village with an open church.
The next village, Don Antonio, had an interesting church.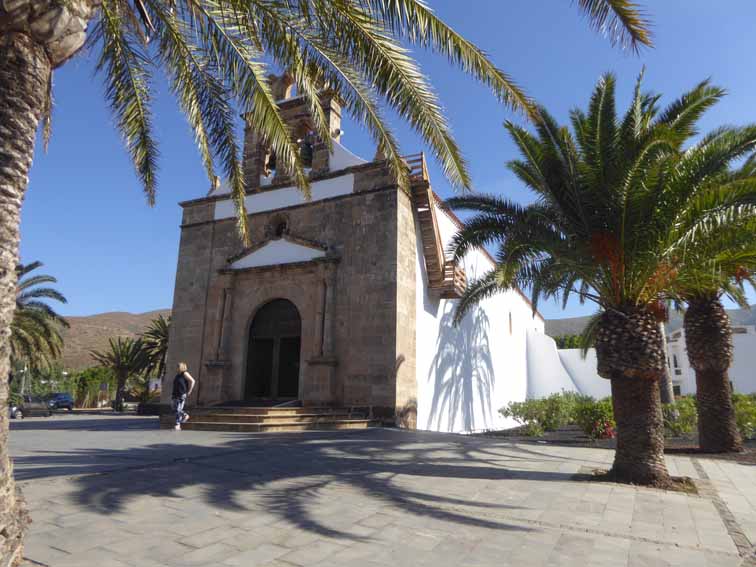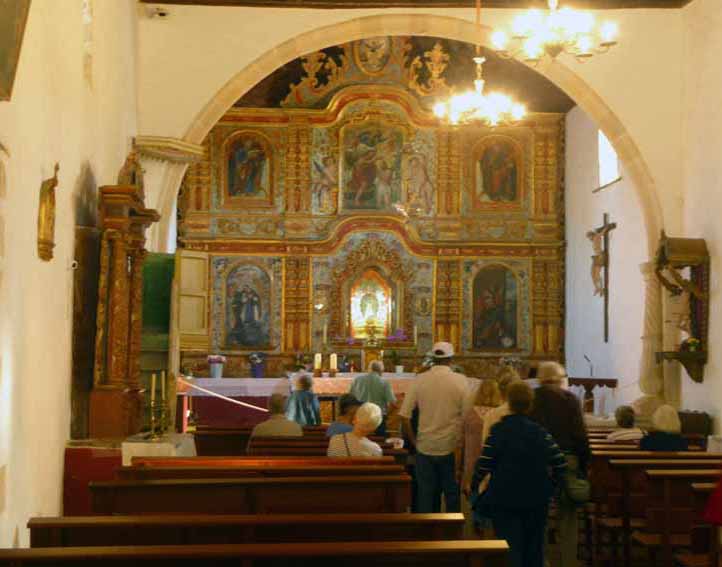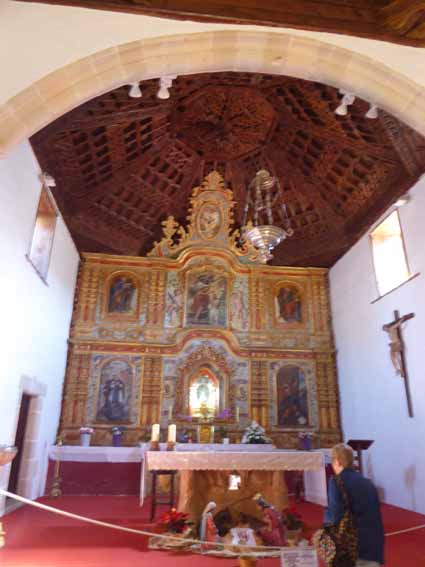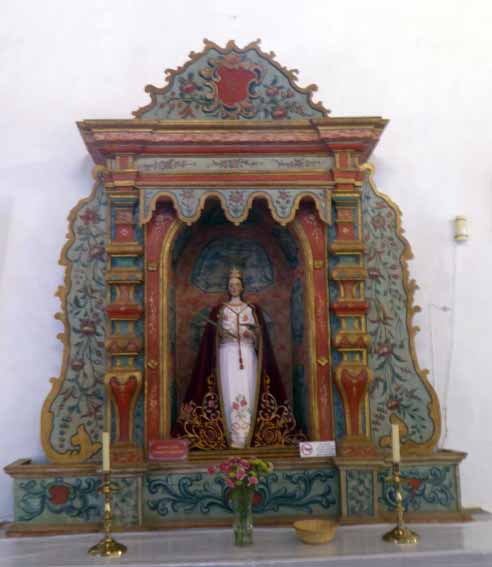 The West side of the island is very bleak with no coast road.
Pajara, the borough capital, had another church with an interesting sandstone portal, carved by someone who had been to Latin America but again, no working loos.
Then, back to the ship.
---
---
Contact: Ken Baldry at 17 Gerrard Road, Islington, London N1 8AY +44(0)20 7359 6294 or e-mail him
URL: http://www.art-science.com/Tourism/Cruises/CR2018/CR3.html Last revised 7/1/2019 ©2019 Ken Baldry. All rights reserved.